Fast Booking Template allows you to customise a booking and save it so your customers have a fast and easy way to book into your programme.

A good use of this is to make template bookings for bookings that are made regularly. For example, a full time booking for the whole term etc.


---
To create a template booking,
Go to Tools > Fast Booking Template
Click the "Add New Fast Booking Template" button
Name your Template,
Give it a description,
Choose if you want to show your price to your users or not
Upload an image if you want to

Select to make the template admin only (only staff can make template booking) or parent bookable (means parents and staff can make template bookings)
Choose your booking type.
Click "Next"
Follow the process of making a booking to create the template that parents will use when making booking with the template. On the final screen before finishing the creation of the template you can choose to override the default price incase you offer a discount for using the template.
Monthly template billing.
If you have parents that book in regularly and what to pay on a certain date every month it is possible to setup a monthly template for this.

To do this when creating your template select the monthly billing option. If this is not enabled for your site please contact
support@aimyplus.com
to have enabled for you
Select the term as normal and go through to the next screen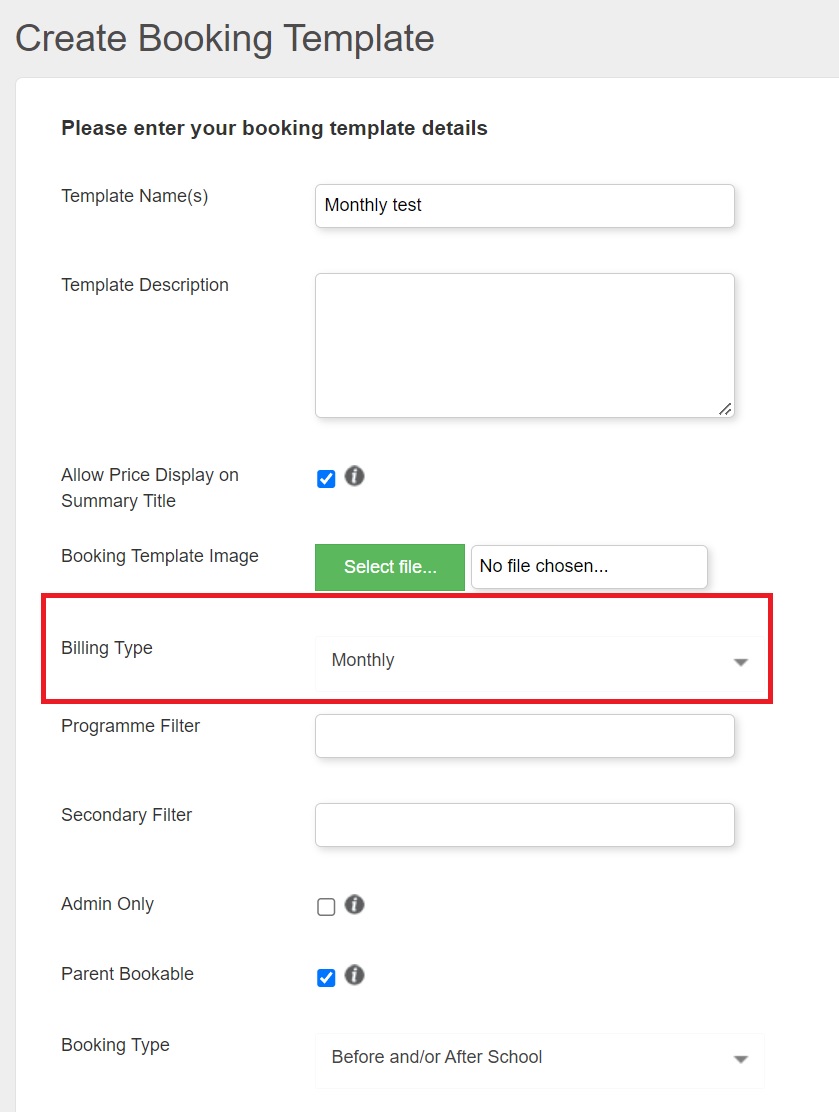 Add sessions to the calendar and then click procced.
On the last page this is where you can set the months that will be in the template and the invoice generate and due date settings for the invoices in this template.

You can click the calculate button to see what it would look like if a parent booked in at the start of a term with the options you have selected


You can see a list of all your Fast Booking Templates back under Tools > Fast Booking Templates
You can rearrange the order by dragging and dropping templates

If you want to see how this looks for a parent, go through the process of booking in a child, you will see that it allows your customers to book in with just a few clicks.