This is where new staff can be added and changes to existing staff can be made. Staff can also be linked to other sites using the link staff feature.

Click the "Add New Staff" button to add staff.

Enter Staff Details and click "Save"

A staff permission page will come up. Select a default or customise permissions as needed and click save:










Editing Staff Permission

The Staff Permission customisation allows you to give a staff member access to see exactly what you would like them to see.

To Edit Staff Permission:
Hover over the pencil and select permission to edit a Staff member's permission: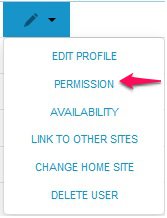 There are 4 key roles in the permission sets:

Admin: By default has permission to all features in aimy Plus for the sites that they have access to

Programme Manager: Has access to most features, but is not given some of the admin features by default

General Staff: Has access to on-site features and a few other features that are relevant

Driver: Has access to only driver features

You can change the permissions from the defaults simply by checking or unchecking the boxes along the right-hand side of the page.
Editing Staff Availability

This feature has been designed to help you keep track of availability of your staff. This availability also pulls through to features in rostering, that allow you to generate rosters based on staff availability.

To edit Staff Availability:

Admin can change staff members availability hover over the pencil and click availability: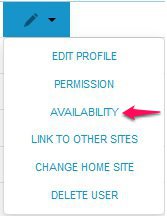 Select Availability for the staff member and click save: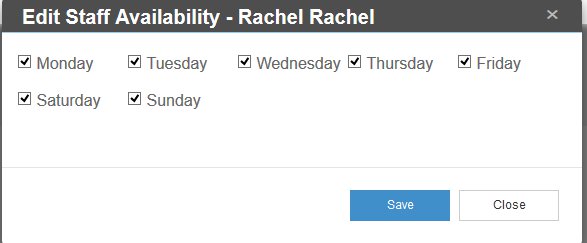 ---
Link Staff to Other Sites

The linking staff feature allows you to link staff to other sites. This gives them the ability to 1. access that site in aimy Plus and 2. be rostered on to any sites that they are linked to.
To Link Staff:
Hover over the Edit icon (pencil) and select Link to Other sites: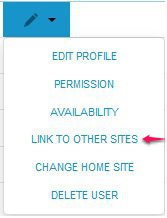 Tick the sites you want to link the staff member to and click save:


Unlike Linked Sites, this function moves the user's home site from one site to another.
You can change a staff members home site by:
Hovering over the pencil icon and selecting change home site: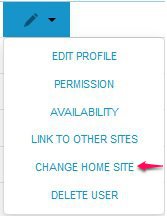 Enter the site name that you want the new home site for the staff member to be or select from a list of sites: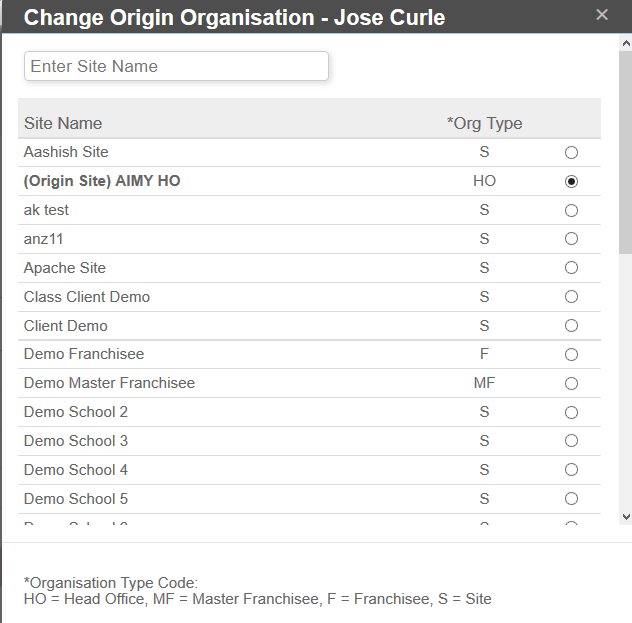 After making the choice of which home site to change the staff member to click "Save"