This is where a list of parents registered at a site can be viewed. The parents profile can also be viewed and edited here by an Admin. Also viewable here is child info and booking history. It is also possible to make a booking from here.

Parent Management

View Parent's Profile

A parent's profile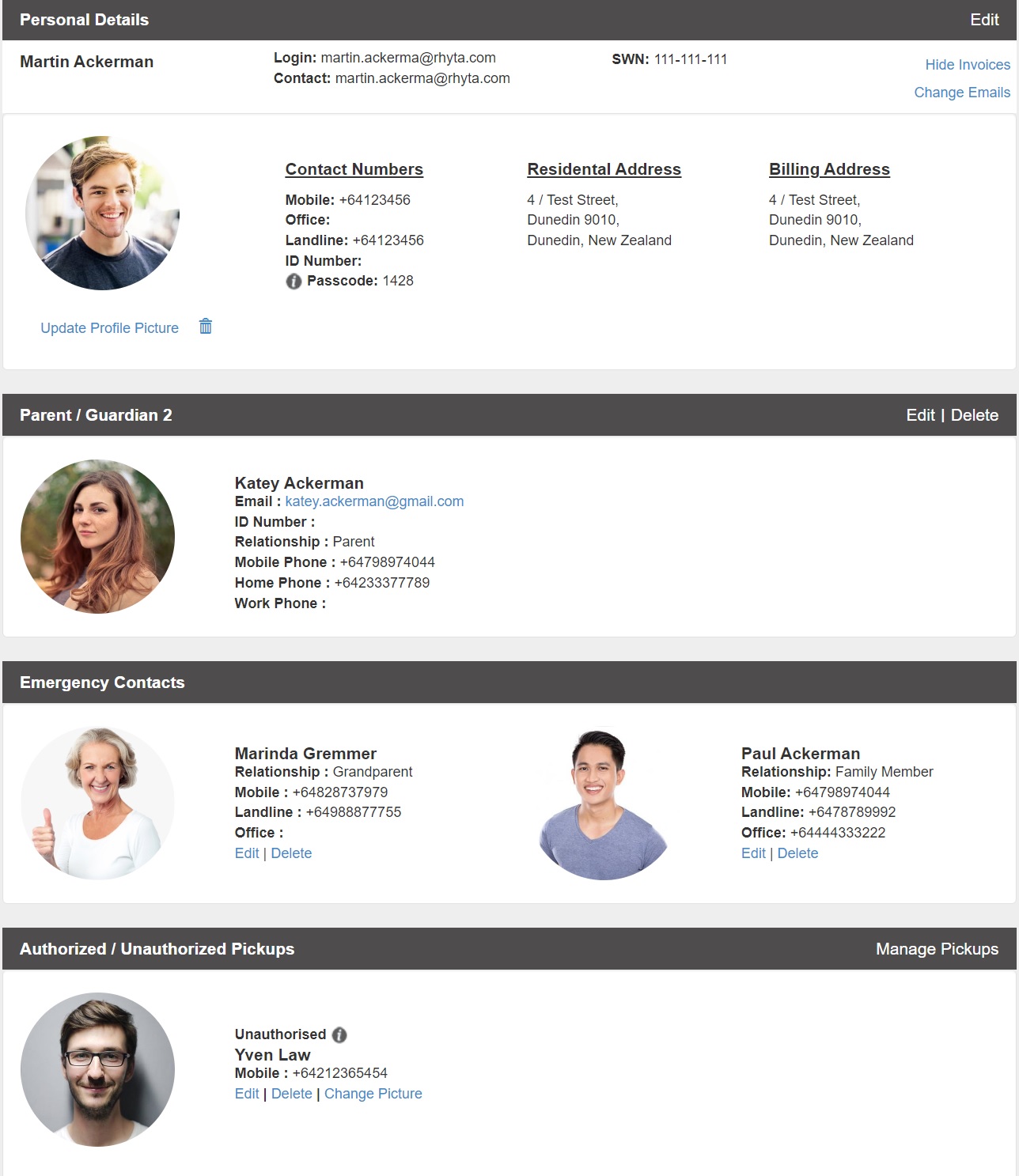 If needed parent's login information can be edited by clicking edit login.
Parent's Login information to edit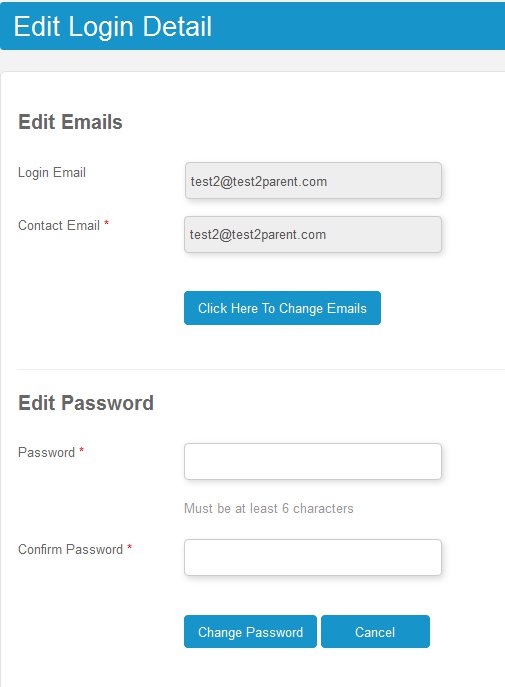 Click on child info. this will bring up a list of children currently enroled by the parent

Click on booking to go through the booking process
You can see current and previous bookings made by clicking booking history

You can also register new parents in Parent Management by clicking the Register New Parent button.



New Parent Registration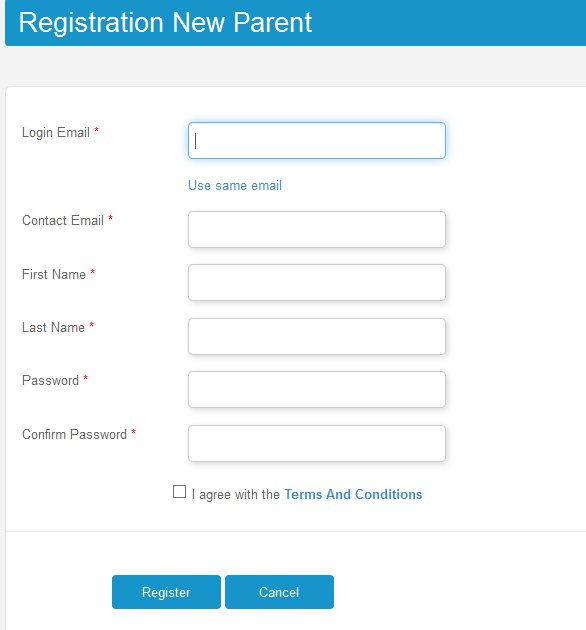 The most common scenario for split families is where you find parents that have shared custody where each parent has their own bookings and receives their own invoices. In this case, each parent will need to create their own aimyPlus profile and child profile accordingly. For this, each parent will then manage their own bookings and account.
The other scenario with split families is where one parent makes the bookings and the other parent manages the payments, in this case we recommend that the parent making the bookings should be the primary parent and main profile holder, please ensure the contact email is the parent who is making the payments or responsible for invoices and accounts. The reason for this flow is so that the invoices can be sent to the parent who makes the payments if and when sending out of Xero.