There might be days during the term that you would like to be made chargeable or not such as public holidays, this is possible through the exclusion days feature


















---


Exclusion Days


Admin can add exclusion days by going to Tools > Exclusion days
National holidays are populated by default. Regional holidays will need to be added by admin. A new exclusion day can be added by clicking on the calendar
The exclusion day can be made chargeable or not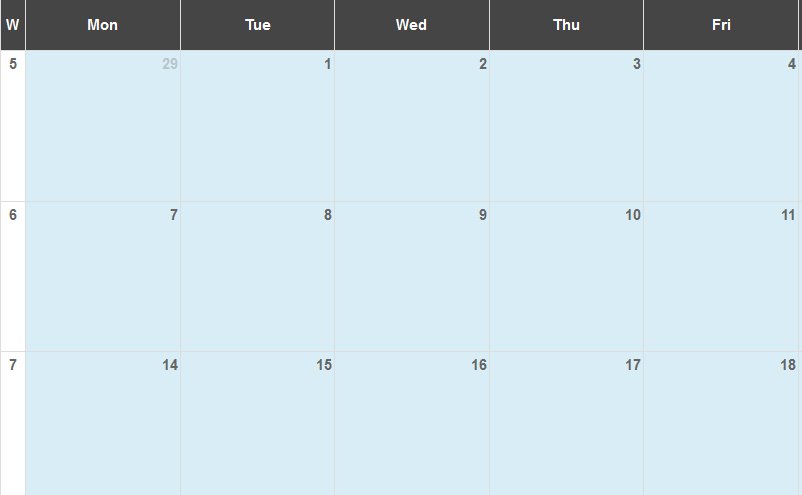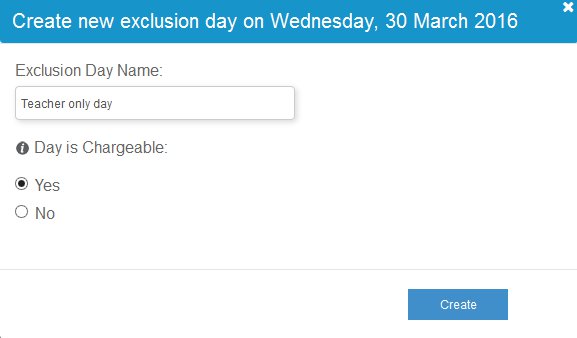 ---



Exclusion Day Adjustment





If you forgot to make an exclusion day non-chargeable or there is an unexpected day where you are not open and bookings have been made already you can give credit notes to all the bookings at once with the Exclusion Day Adjustment Feature.


First make sure the day you want is set to non-chargeable under Tools > Exclusion days

Admin can then credit bookings made on this day by going to Tools > Exclusion day Adjusment.


Admin are given the option to give credit notes for bookings on these days or if the admin prefers they can edit the booking to remove the day.

Admin can also choose to make no changes by clicking ignore.



---


Parent booking for chargeable exclusion day


When a booking is made by a parent and a chargeable exclusion day is attempted to be deselected a warning message will appear