Create Holiday Programme Flyer
To create a holiday flyer make sure your holiday programme is already set up here


---

Create a Holiday Programme Flyer












To create a holiday flyer watch the above video and follow the below steps.

Start by going to Tools > Holiday Programme Flyer and Click the "Create Flyer" button next to the holiday programme you want to create a flyer for. Only Holiday programmes that have been assigned to a term will show here
You can use an existing Holiday template or upload your own image.
After selecting the flyer template continue through the flyer creation steps.
Choose which items you would like to appear on the flyer by ticking or unticking the checkbox by each element
On the last page once everything has been entered at the bottom of the page click the generate flyer button. This will prompt you to save the flyer to your computer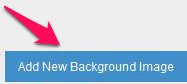 Related Articles

Creating Holiday Programme Flyer

To create a holiday flyer make sure your holiday programme is already set up here To create a holiday flyer follow the below steps Start by going to Tools > Holiday Programme flyer and click the create flyer button next to the holiday programme you ...

What is the best way to setup Midterm Programmes?

This Really Depends On Your Situation There are a couple of options as to how you setup your midterm programmes (granted that you run midterm programmes in your country). This article will evaluate the two ways that you can look to set these up. ...

Creating Holiday Programmes

To set up programmes that run during holiday time follow the below steps Go to Tools > Programme Library Select Holiday Programmes tab. Create Sessions & Fees Create sessions by clicking on "Edit Sessions". Go through and fill out the details for ...

How do I create a holiday program?

Creating Holiday Programmes Is Much Easier Than It Looks Setting up a Holiday Programme is slightly different from a normal term care program, but it isn't hard. You can set up a holiday programme by going to Tools > programme library > holiday ...

Creating Special Day Programmes

There are a few steps to ensure that your Special Days are set up correctly, so we decided to make this step by step guide to ensure you are maximising your care on the coming Teachers Strike and any future special days. The setup for this can be ...