To create a holiday flyer make sure your holiday programme is already set up
here
To create a holiday flyer follow the below steps
Start by going to Tools > Holiday Programme flyer and click the create flyer button next to the holiday programme you want to create a flyer for. Only Holiday programmes that have been assigned to a term will show here
You can use an existing Holiday template or upload your own image
After selecting the flyer template continue through the flyer creation steps.
Choose which items you would like to appear on the flyer by ticking or unticking the checkbox by each element
On the last page once everything has been entered at the bottom of the page click the generate flyer button. This will prompt you to save the flyer to your computer as a pdf file.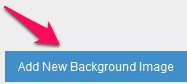 Save Draft Holiday Flyer
When creating a holiday flyer there is the option to save it as a draft for later use and editing
To save the flyer as a draft click save draft instead of the generate flyer button
To edit a flyer that has been saved select edit flyer instead of create flyer